The classic Cambridge experience
Imagine the tranquil experience of sitting back in a punt guided up the river by one of our professional chauffeurs. Early evening as the sun goes down, this is simply a lovely thing to do.
Cambridge Bike Tours has partnered with Scudamores who are the largest and longest running punting operator in Cambridge.
You can now book your punting tour separately or in combination with a City Bike Tour.
What are these punting tours? We offer a tour along The Backs, which is the section of river between Mill Lane in the south and Jesus Green in the north east. These tours are conducted in a traditional flat bottomed boat called a 'Punt'. This activity was brought to Cambridge by the Dutch who arrived after the Romans and their word for this is Punteren from which we derive 'Punting'.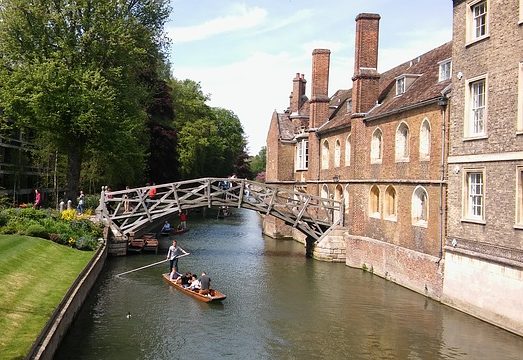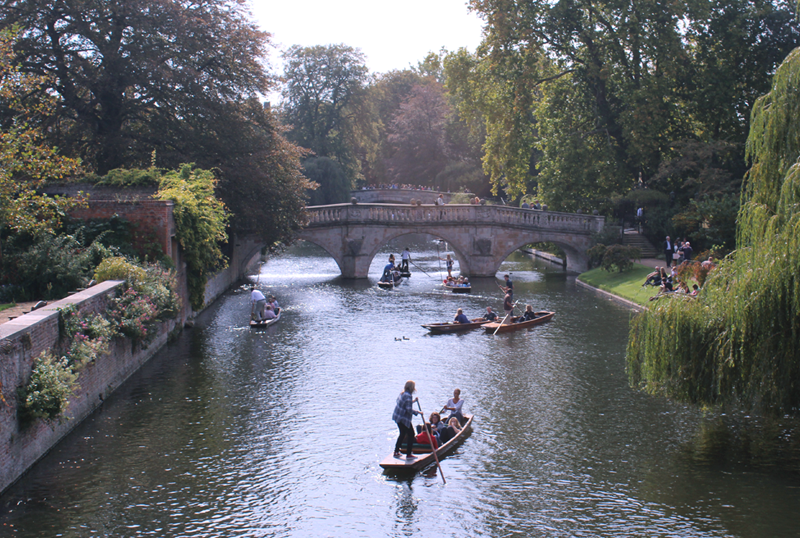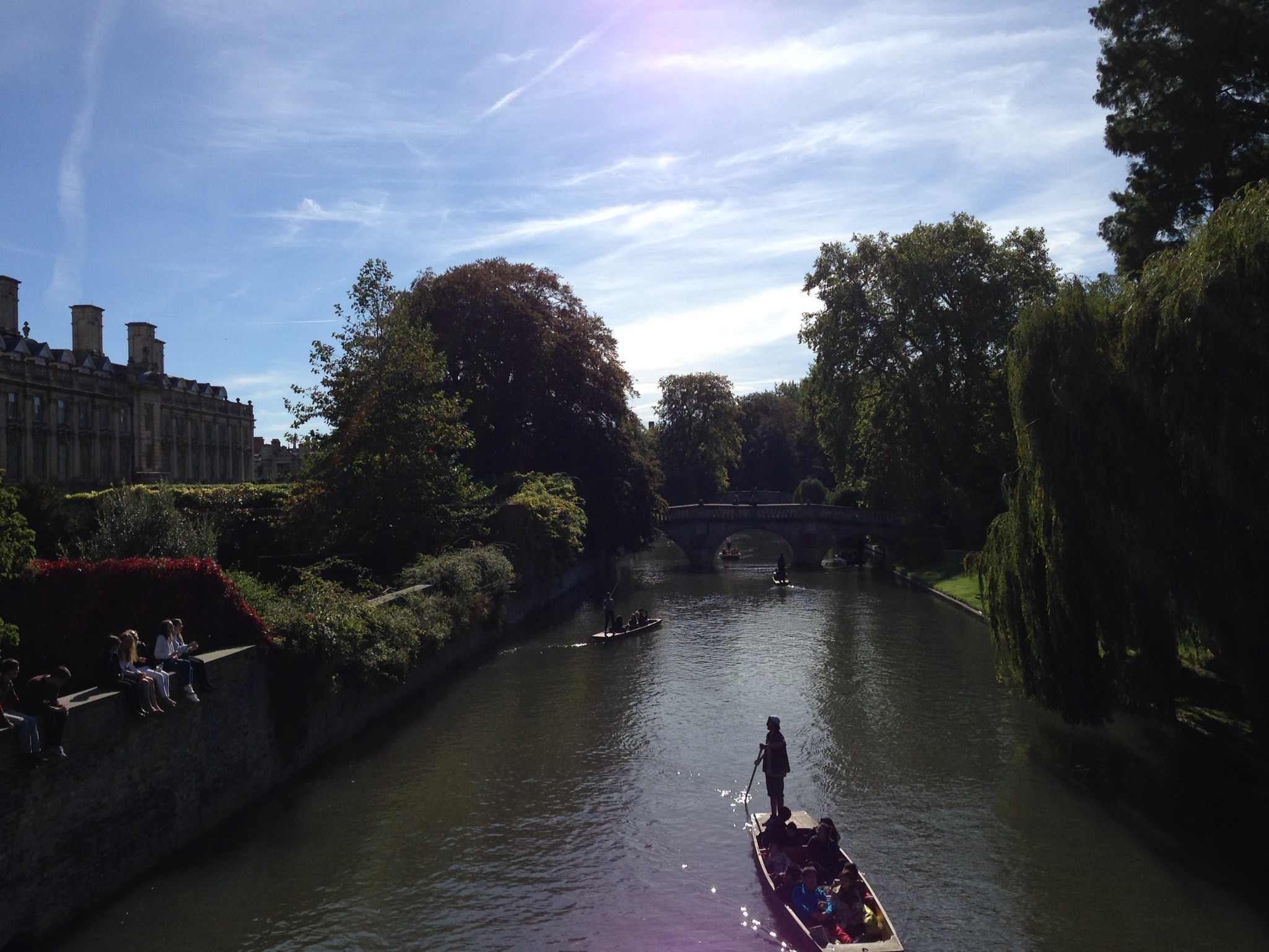 What do you see on a punting tour?
These punting tours last around 45minutes and are designed to complement a Bike Tour as they show in detail parts of some Colleges that you can only see from the river, whilst the Bike Tour takes you to see as much of the City as possible. From the river you can see nine bridge and the back of seven Colleges as follows:-
Magdalene College and The Bridge of 'Cambridge'. The bridge of Sighs at St. Johns College, Kitchen Bridge, The Wren library at Trinity College, Clare Bridge, The Silent Bridge, Kings College Chapel and The Wooden Bridge at Queens' College, which people incorrectly refer to as The Mathematical Bridge.
We offer shared punting tours that you can book directly from our website here. Your ticket will be valid for 6 months from the purchase date. These tickets are for you to join a tour in a punt holding up to 12 persons any day of the year (except Christmas Day). Just turn up to either departure locations and join the next tour, which usually leave every 15 minutes or so.
All punting tours depart from either of two locations being Mill Lane or Quayside and you can choose, which one you'd like to go from. No need to tell us, which day you are going to come as your ticket is valid for 6 months.
You can also book private punting tours by contacting us by email. We offer large group discounts and schools discounts so please email us with your enquiry. Often we will rotate large groups doing a Bike Tour and Punting Tours, which is a really fun day out.
Shared Punting Tour Ticket / Adult £19 / Concession £17.75 / Child under 16yrs £11 / Family 2+1 £49 / Family 2+2 £56