Let's get going…
The meeting point for all the tours is under the lamp post in the middle of Parkers Piece (red marker on map where the paths cross) unless altered for a private tour by prior arrangement.
This lamp post is named Reality Checkpoint so when you turn up see if you can see the name scratched into it and if you look carefully you can also find a hidden door on the lamp post.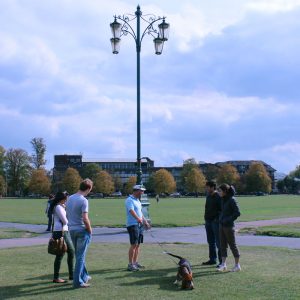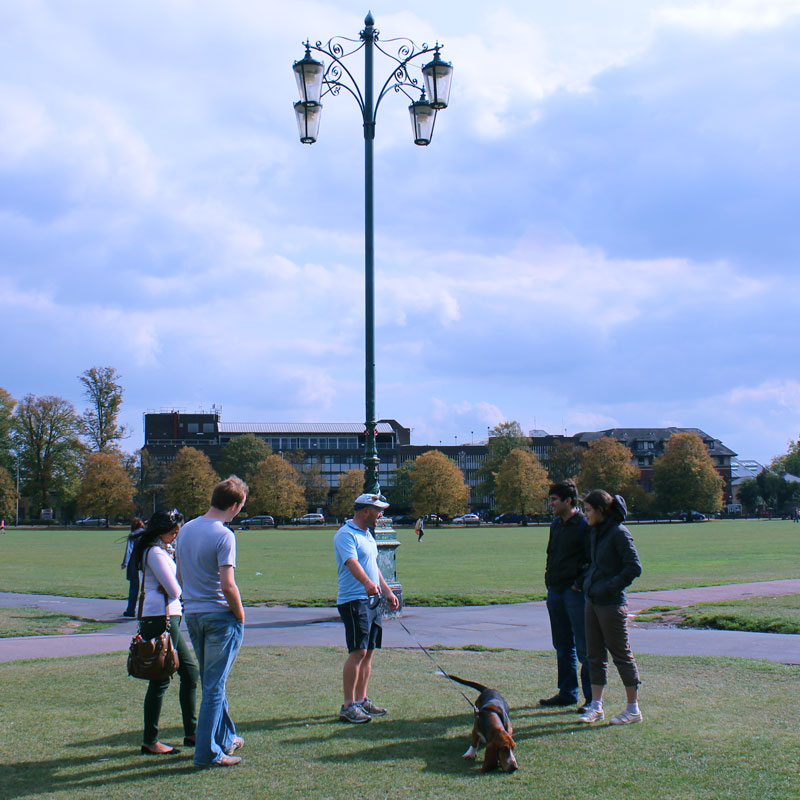 Once the group has gathered we will walk the short distance to pick up the bikes from our garage on Elm Street (just behind The Elm Tree Pub).  It's marked on the map by a star.
NOTE: Please don't be shy, stand underneath the lamp post and Anthony or one of the other guides will be with you. It could be that you will miss us if you stand at the edge of the park trying to spot the group from afar!
Book online right now to start your adventure!